how to get to the Foundation
- Piazza Castello 27
> Metropolitana
MM1 (rossa) o MM2 (verde) fermata Cadorna - Triennale

> Autobus
61 - 94 fermata Paleocapa - Cadorna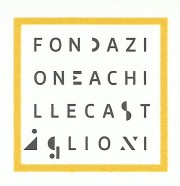 visits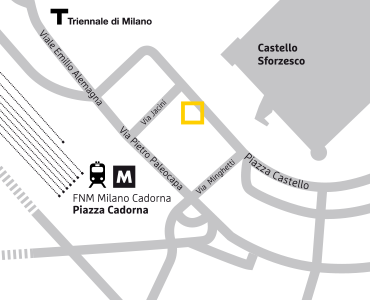 Only guided visits with obligatory booking: from Tuesday to Friday, at 10.00 – 11.00 – 12.00 On Saturday you can visit the Studio Museo only with a minimum group of 15 people.
For the Salone del Mobile 2018 we open from the 17th to the 22th of April from 10.00 to 18.00 with obligatory booking.
Afternoon Opening:
On Thursday the guided visits are allowed at 18.30 – 19.30 – 20.30 The visit lasts 60 minutes. We admit a maximum group of 20 people. The tickets are directly purchasable at the Studio Museo in Piazza Castello 27 of Milano. It's possible to make special guided visits out of the schedule. The Studio Museo can also host events with the agreement of Fondazione Achille Castiglioni.
BIGLIETTI:
Biglietto singolo:
10,00 Euro
Biglietto ridotto:
7,00 Euro
Sconto FAI
(Fondo Ambiente Italiano)
Touring Club

Prenotazione on-line